M.E.D.X 2.0 Is Here!
Posted on

February 1, 2018

in Blog
WE ARE EXCITED TO ANNOUNCE:
M.E.D.X 2.0 IS HERE
We pride ourselves on bringing a hands on approach to our customers and want to thank all our clients for providing insightful feedback regarding which features are the most needed in order to enhance their clinical workflows. At M.E.D.X, we strongly value the customer/service provider relationship and M.E.D.X 2.0 could not have been made so thoughtfully without you.
We are very excited to announce the mega release of M.E.D.X 2.0. This version has an overhauled web portal, compliance reporting tool and more customized features on the app side than ever before. The update also features a brand new cost-free open API to integrate your existing software systems with the app.
It is our pleasure to bring you one of the most graphically refined, feature-rich and cache-less secure mobile messaging apps in the HIPAA marketplace. Here is a list of some of the key features that are new to M.E.D.X 2.0:
App Enhancements
M.E.D.X Patient – Clients/Patients can now download the app with your permission and begin communicating with healthcare staff via the text, images, and video in a HIPAA-compliant environment.
Faster App Boot – We have made the app even faster!
Whitelabel – Now you can put your own logo on the app that is hyperlinked to your desired website. This gives the app a customized feel as well as another opportunity to advertise to your patient base.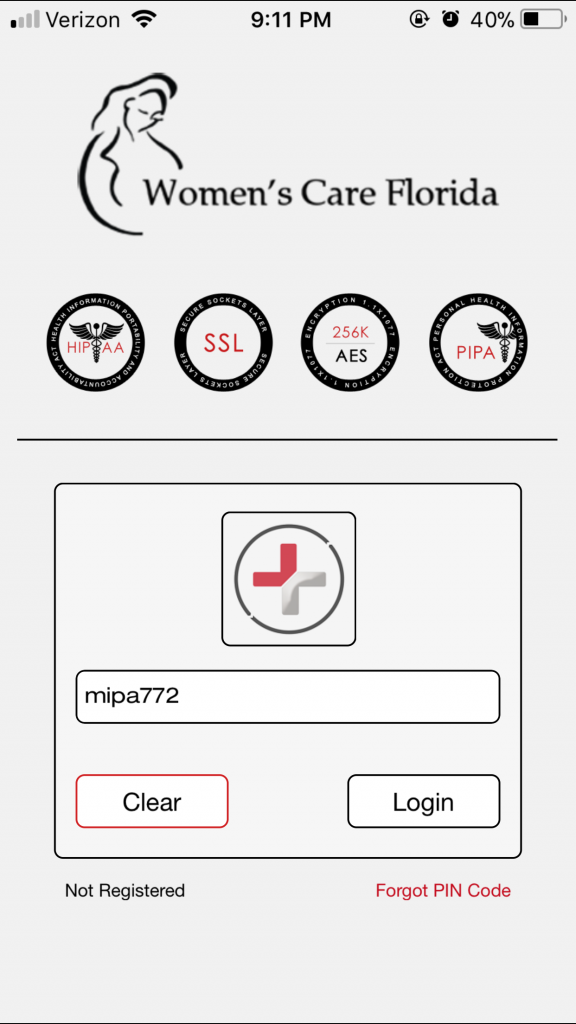 New Whitelabel Feature
New Login Option – You can login with your M.E.D.X ID or email.
Announcement Messaging or Blast Messaging – share a text, photo, video, doc to your entire contact list by long pressing a balloon and selecting 'share.'
Searchable User Status – Set a status that is viewable to everyone on your contact list and is searchable using 'Search MEDX Contact' on home screen.
Do Not Disturb – Set your profile to 'do not disturb' with a custom auto reply for instant feedback or for escalation scenarios.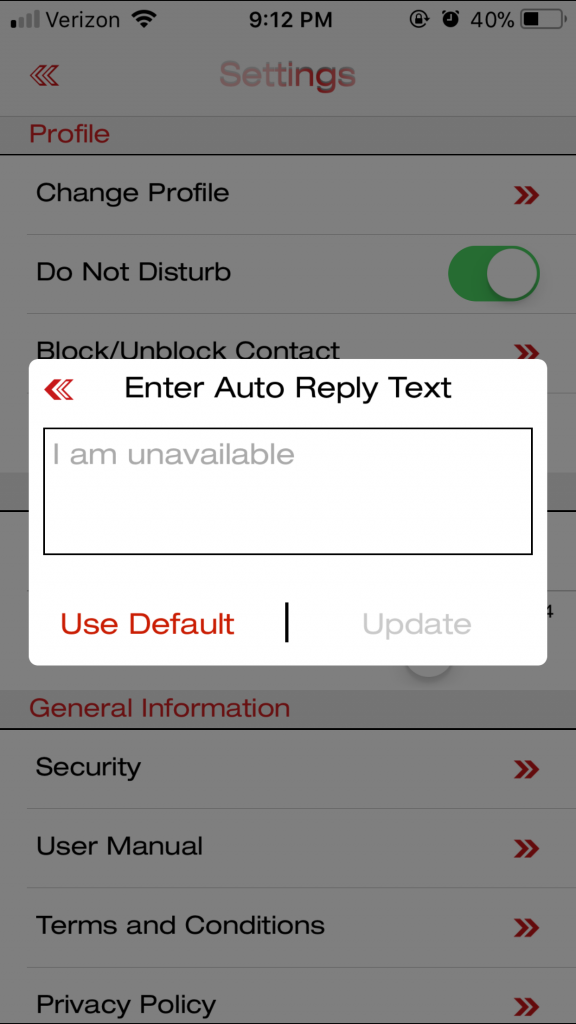 Do Not Disturb Feature
Group Chat Overhaul – We redesigned the group chat function so now you can:
you can now name a group chat
add or minus a member from a group chat
sent read group message has been enhanced showing date and time of each group chat member and when they read your message
you can mute a group chat
Hyperlink-Enabled Chat – Chat balloons now allow hyperlinks so phone numbers, email addresses, and websites are clickable.
New Share Option – Share directly from keyboard camera or home screen camera. (E.g – take a picture or video, tap the thumbnail on the top of screen, share from there)
Poor Connectivity Recovery – Failed message chat balloons (from poor or lost connections) are now held in a queue and delivered once the connection is restored. This is for rural areas or places with spotty WiFi or LTE connections.
Home Screen – Sent/read feedback directly on the home screen.
Web Portal Enhancements
Visual Overhaul – The upgraded the portal UI for better usability for both admins and member users.
Upgraded Decryption – Decryption of text messages has been enhanced for faster delivery.
Upgraded Reporting – The activity report is logging more events and provides greater detail on user activity.
Improved Group Management – Create and manage your groups within the admin console.
Coming Soon – We are adding even more fine-tuned user permissions.
API Expansion
Seamless M.E.D.X API is now live – With your developer, you can send or reply to text, photo, video, audio, and document through the M.E.D.X platform from an existing system.
Integrate legacy systems – Integrate with as many existing software systems as you like with the M.E.D.X app.
We want thank everyone who has helped in this release!
Sincerely,
Michael Parikh, CEO
---
The M.E.D.X app provides a platform for providers and patients to communicate securely and privately to maintain efficacy of care without violating HIPAA regulations.
For more information regarding secure messaging between providers/staff and their patients, please contact us today at sales@medxssl.com or 1.888.799.MEDX!