Terms and Conditions
Effective February 5, 2015
Welcome to Mobile Encrypted Data Xchange ("MEDX") mobile app and/or website (collectively the "Service"), owned and operated by RMP Logic LLC ("RMP", "we" or "us"). MEDX offers a secure technological environment for healthcare personnel to share/exchange/transfer data, including patient information in order to improve the provision of medical services. By using the Service, you agree to be bound by these Terms of Use. We may modify these Terms of Use at any time and such modification shall be effective upon being posted to the Service, and your continued use of the Service signals your agreement to be bound by any changes.
Term
These Terms of Use shall remain in full force and effect for the entire time you use the Service.
Use of Service
This Service may only be used by healthcare personnel who are associated with a health care facility that contracts with RMP for MEDX access. Once an agreement has been entered into, then the health care facility is granted a contract code also known as a facility ID. Upon receipt of contract code, a health care facility may grant access to appropriate healthcare personnel.
User Accounts for Healthcare Personnel
In order to use our Service you will be required to register by downloading our app, entering your credentials and contract code. This process is used in order to verify your identity. By creating an account or logging into an existing account, you acknowledge and represent that you are the only person accessing your account (except when a representative is authorized), and that you are fully responsible for all activities that occur under your account. If you lose your login information or otherwise believe that your account may have been compromised, you must contact RMP or your health care facility's system administrator immediately. Use of the Service is reserved solely for authorized health care facilities and their respective employees. You will be responsible for any activity that occurs on your account prior to such notificatio
E-Signature
MEDX offers an electronic signature feature that allows you to e-sign documents through the Service. To do so, you must create a unique PIN code that will identify you as the signer of all documents for which your PIN code is used. Your signature will appear on the bottom of each page of your e-signed document, and you understand that in the event of a dispute your e-signature may be used as proof that you signed the document. You acknowledge and agree that you will be the sole person e-signing documents using your PIN code, and you release RMP from any liability related to your unauthorized use of, or the unauthorized use of your, ESignatures.
Protected Health Information
Individually Identifiable Health Information is defined by U.S. law as information, including demographic information, collected from an individual and (1) is created or received by a health care provider, health plan, employer, or health care clearinghouse; and (2) relates to the past, present, or future physical or mental health or condition of an individual, the provision of health care to an individual, or the past, present or future payment for the provision of health care to an individual; and (a) that identifies the individual; or (b) there is a reasonable basis to believe that the information can be used to identify the individual.
Protected Health Information is defined as Individually Identifiable Health Information (as described above) that is transmitted by electronic media, maintained in electronic media, or transmitted or maintained in any other form or medium. Protected Health Information excludes Individually Identifiable Health Information contained in education records covered by the Family Educational Rights and Privacy Act, records described in 20 U.S.C. 1232g(a)(4)(B)(iv), and employment records held by a covered entity in its role as employer.
The HIPAA Privacy Rule requires that you apply reasonable safeguards when communicating protected health information in order to avoid the inappropriate use or disclosure of the protected health information. You acknowledge and agree that you are responsible for the maintenance and transmission of any protected health information in your custody, and that you release RMP from any liability related to your use of protected health information.
Patient Authorization
You acknowledge that, prior to uploading, sharing, exchanging or transferring any patient protected health information (e.g. documents, media, text messages, PACS, etc.) that you have received all necessary or recommended patient authorizations, in writing or otherwise in accordance with your employer's policy for receiving patient authorizations, in order to disclose patient protected health information. If you do not have the proper consents, then you may not disclose patient protected health information through the Service, and you release RMP from any liability related to your unauthorized sharing of patient information.
HIPAA Compliance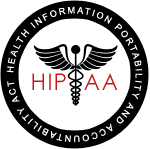 All users of the Service are bound by HIPAA and all other patient confidentiality laws, and you specifically agree and represent that all activities that you perform using the Service shall comply with HIPAA and, if appropriate, any other privacy regulations by which you are bound (including, but not limited to, state and local laws, professional rules and regulations, and administrative decisions). In the event that you are in breach of HIPAA or any other law, rule or regulation, then you agree that you are solely responsible for all liabilities associated with such breach, and that you shall indemnify and hold harmless RMP, including all associated individuals and entities, from any liability related to your non-compliance.
Discontinuation of Service
Any health care facility may, subject to its specific agreement with RMP, discontinue the Service for itself or associated health care personnel. In the event of a discontinuation of an account, then all information associated with that account, including patient information, will also be deleted and removed from our systems.
No Medical Advice
RMP provides a platform through which healthcare personnel can communicate with each other and exchange information. RMP does not provide any medical advice, nor does RMP diagnose or treat any conditions, and RMP is not responsible for the content of any communications between users. Any medical advice that is transmitted through the Service is the sole responsibility of the user, and RMP disclaims any and all liability for the accuracy or suitability of such exchanges.
Communications
Upon registering for an account with us, you consent to receive newsletters, marketing and other emails from RMP. You may opt-out of any emails from us, except for emails related to the Service, by following the instructions contained in those emails or updating your account settings.
External Links
The Service may provide links to other websites that are not maintained or controlled by us ("Linked Sites"). While we may receive payment from companies whose products we endorse or recommend, we expressly disclaim any responsibility for the content, copyright compliance, accuracy of the information, and/or the quality of goods or services provided by or advertised on any Linked Sites, and in no event shall we be held responsible or directly or indirectly liable for any loss or damage caused or alleged to have been caused in connection with the use of or reliance on any content, goods or services available on any Linked Sites.
Ownership and License
Except as otherwise stated, the Service and the information, computer code, and related functionality appearing, featured or otherwise displayed on the Service, are owned by RMP, its affiliates, and their respective licensors or other third parties and protected under the copyright, trademark, and other laws of the United States and other countries and international treaty provisions. We grant you a limited, non-exclusive, non-transferable license to use the Service in accordance with these Terms of Use and the instructions provided by us through the Service or otherwise in writing. The material provided on the Service including, without limitation, the information, computer code, and related functionality, are for noncommercial use only. Except as may be explicitly permitted by the Service, you may not copy, modify, upload, republish, distribute, display, post, license, create derivative works from, or transmit anything you obtain from the Service, including anything you download from the Service, unless you first obtain our written consent. You may not use any patient information without the authorization of the patient. Any rights not expressly granted herein are reserved to RMP and its affiliates. You may not remove, obscure or otherwise deface any proprietary notices appearing on the Website, or any content or information. Any videos created by RMP remain the copyrighted property of RMP, and we grant you an exclusive license to view the video. The videos may not be reproduced, modified or redistributed without RMP's prior written consent. RMP is not responsible for the accuracy of the statements or other content of such videos.
User Content
You are solely responsible for any message or other information (collectively, "Content") that you submit to RMP or any user of the Service either through the Service or via any other method, and you agree that all Content will be original and created by you (or you have permission to reuse such Content), and you grant us a non-exclusive, irrevocable, perpetual license to use said Content in any form or manner in which we determine, including the right to modify, edit, perform and otherwise use the content. You agree to use the Service in a manner consistent with all applicable laws and regulations. We reserve the right to review and, if necessary, refuse to post Content that in our sole judgment would violate these Terms of Use or which may be offensive, illegal or violate the rights of any other user or patient. Prohibited Content includes Content that:
is patently offensive and/or promotes racism, bigotry or hatred, or promotes violence against any group or individual, or
harasses or advocates harassment of any group or individual, or
involves the transmission of junk mail, chain letters, or spam, or
is known to be false or misleading, or promotes illegal activities, or
promotes an illegal or unauthorized copy of another's copyrighted work, or
contains restricted or password-only access pages or hidden pages or images, or
provides material that is sexual in nature, or
provides instructional information about illegal activities, or
solicits passwords or personal identifying information for commercial or unlawful purposes, or
contains personal information that you do not have written permission to
disclose.
Data Loss
MEDX does not retain text messages or contents after the sending user remote wipes the data. After remote wipe, the message or file will be deleted and no longer recoverable. You agree that sent text messages or files are hard deleted from the application and are unrecoverable after remote wiping the message or file. You agree that any kind of message or files that are remote wiped by your discretion are deleted from the application and are unrecoverable on the front or back end of the software application.
DISCLAIMER OF WARRANTIES
RMP MAKES NO REPRESENTATIONS OR WARRANTIES ABOUT THE SERVICE, THE SUITABILITY OF THE INFORMATION CONTAINED ON OR RECEIVED THROUGH THE SERVICE, OR ANY ACTIVITIES BY OTHER USERS OF THE SERVICE. ALL INFORMATION AND USE OF THE SERVICE IS PROVIDED "AS IS" WITHOUT WARRANTY OF
ANY KIND, INCLUDING ALL EXPRESS, IMPLIED, OR STATUTORY WARRANTIES OF MERCHANT ABILITY, FITNESS FOR A PARTICULAR PURPOSE, TITLE AND NONINFRINGEMENT. WE DO NOT WARRANT THAT THE CONTENTS OR ANY INFORMATION RECEIVED THROUGH THE SERVICE ARE ACCURATE, RELIABLE OR CORRECT; THAT THE SERVICE WILL BE AVAILABLE AT ANY PARTICULAR TIME OR LOCATION; THAT ANY DEFECTS OR ERRORS WILL BE CORRECTED; OR THAT THE CONTENTS OR ANY INFORMATION RECEIVED THROUGH THE SERVICE ARE FREE OF VIRUSES OR OTHER DESTRUCTIVE OR HARMFUL COMPONENTS. YOUR USE OF THE SERVICE IS SOLELY AT YOUR OWN RISK. YOU EXPRESSLY AGREE THAT YOU HAVE RELIED ON NO WARRANTIES, REPRESENTATIONS, OR STATEMENTS OTHER THAN IN THIS AGREEMENT. BECAUSE SOME JURISDICTIONS DO NOT PERMIT THE EXCLUSION OF CERTAIN WARRANTIES, THE EXCLUSIONS MAY NOT APPLY TO YOU BUT SHALL APPLY TO THE MAXIMUM EXTENT PERMITTED BY THE LAWS OF YOUR JURISDICTION.
LIMITATION OF LIABILITY
IN NO EVENT SHALL WE BE LIABLE TO YOU OR ANY THIRD PARTY FOR ANY DAMAGES, INCLUDING WITHOUT LIMITATION INDIRECT, CONSEQUENTIAL, EXEMPLARY, INCIDENTAL, SPECIAL OR PUNITIVE DAMAGES ARISING FROM YOUR USE OF THE SERVICE, EVEN IF WE HAVE BEEN ADVISED IN ADVANCE OF THE POSSIBILITY OF SUCH DAMAGES. IN ANY CASE WHERE THE ABOVE LIMITATION IS UNENFORCEABLE, YOU AGREE THAT RMP'S TOTAL LIABILITY TO YOU SHALL NOT EXCEED THE TOTAL AMOUNT THAT YOU ACTUALLY PAID TO RMP DURING THE THREE (3) MONTHS PRECEDING THE ACCRUAL OF THE CAUSE OF ACTION. YOU FURTHER AGREE TO HOLD RMP HARMLESS FROM ANY LIABILTY THAT ACCRUES AS A RESULT OF YOUR BREACH OF HIPAA OR OTHER PRIVACY LAWS, RULES OR REGULATIONS, AND THAT YOU SHALL INDEMNIFY AND DEFEND RMP IN THE EVENT ANY SUCH PROCEEDING IS BROUGHT AGAINST RMP.
Indemnification
You agree to indemnify and hold harmless RMP, its subsidiaries, affiliates, officers, agents, representatives, employees and other partners, from any loss, liability, claim or demand, including reasonable attorneys' fees, made by any third party due to or arising out of your use of the Service, regardless of the nature of the claim.
Governing Law
These Terms are governed by the laws of the State of New York, without regard to its conflict of laws provisions, and any legal action brought related to these Terms or your use of the Website and/or Services shall be brought in the state or federal courts of New York, and you further agree to submit to the sole and exclusive jurisdiction and venue thereof.
Miscellaneous
These terms constitute the entire agreement between you and RMP regarding use of the Service, unless your membership subjects you to additional terms. The failure of RMP to enforce any right or provision of these Terms of Use shall not operate as a waiver of such right or provision. Should any competent court determine that any provision of these Terms of Use are
unenforceable as written, then said provision shall be deemed to have been rewritten in accordance with the law; if that is not possible, then that provision shall be deemed to have been stricken from the Terms of Use, and all other provisions remain in full force and effect. If you do not agree to these Terms of Use, please stop using this Service immediately.